HERTFORD STORE
21 St Andrew Street, Hertford
SG14 1HZ
SERVES
Cupcakes, Brownies, Bakes, Cookies
Ice Cream, Soft Serve & Whippyccino™ Shakes
Hot & Cold drinks
DELIVERY
Go Getters
OPENING TIMES
Monday: 10:30 am- 5.30pm
Tuesday: 10:30 am- 5.30pm
Wednesday: 9.30am - 5.30pm
Thursday: 9.30am - 5.30pm
Friday: 9.30am - 5.30pm
Saturday: 9.30am - 5.30pm
Sunday: 10am–4.30pm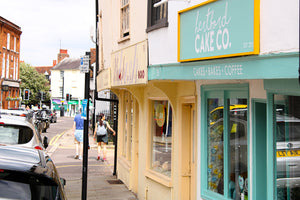 WARE STORE
Find us in the Farm Shop/Foodhall
Van Hage Garden Centre, Ware
SG12 9RP
SERVES
Cupcakes, Brownies, Bakes, Cookies
DELIVERY
Coming soon...
OPENING TIMES
Monday: CLOSED
Tuesday: CLOSED
Wednesday: 9am - 5.30pm
Thursday: 9am - 5.30pm
Friday: 9am - 5.30pm
Saturday: 9am - 5.30pm
Sunday: 10:30am - 4.30pm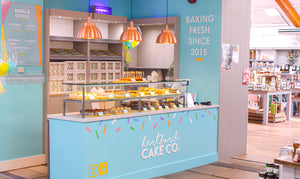 BUNTINGFORD BAKERY
Studio 3
Watermill Industrial Estate
Buntingford
SG9 9US
BAKING HQ
All of our products are made fresh right here by our team of talented Bakers and delivered daily to our Hertford store and our Stockists. Not open to the public unless collecting an order.